Causeway Beef Nutrition has been at the forefront of the revolution in cattle supplements in extensive areas of North Queensland for the past 50 years.
Rather than competing solely on price, Causeway has always marketed its supplements based on product performance, built around quality ingredients and an advanced mixing system designed to deliver a consistent, reliable performance in livestock nutrition.
Another factor in the company's success has been in the cultivation of strong personal and working relationships with customers across the north.
The business takes great pride in the fact that it does not produce any generic commercial lick products –  every order is batched specifically to suit individual customer requirements. Rations are fine-tuned as seasonal conditions and other circumstances change during the year.
Meet The Team
Here at Causeway our dedicated team members pride themselves on delivering the highest quality service and products. Please do not hesitate to contact Peter and the team for any questions you may have.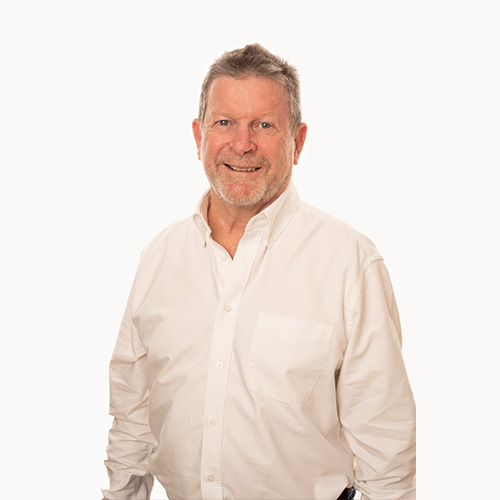 Peter McHugh
Director
pmchugh@cbntsv.com.au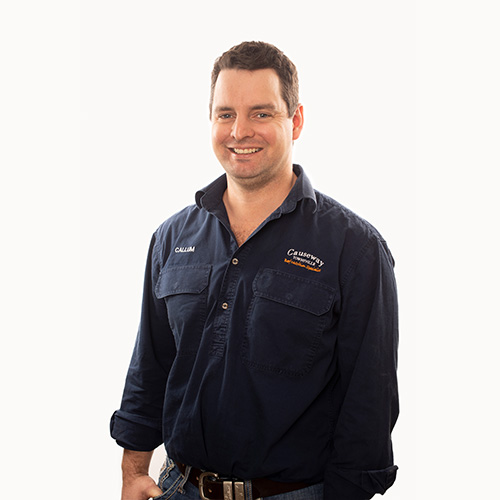 Callum Olver
Sales & Logistics Manager
colver@cbntsv.com.au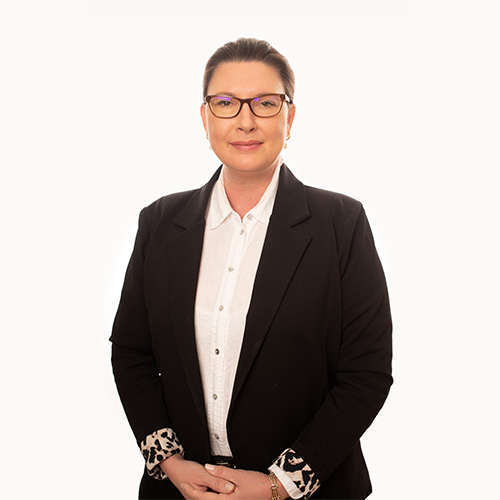 Therese Cormack
Client Services
tcormack@cbntsv.com.au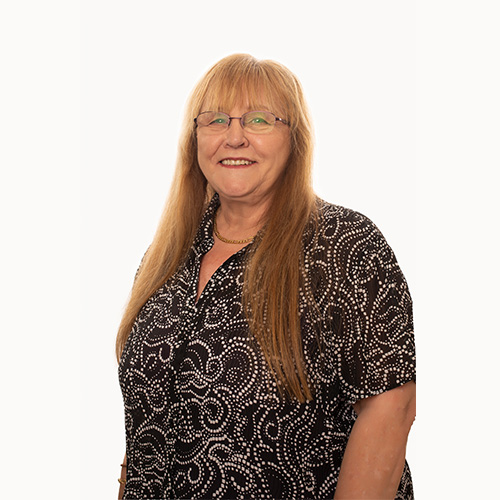 Christina Fraser
Accounts payable & Payroll
cfraser@cbntsv.com.au
What They Say About Us
WH Carter Co has had an association with the McHugh Family, owners of Causeway Beef Nutrition for many than 75 years. The association has been based on mutual trust, respect and friendship. Working with Peter McHugh and Causeway Townsville we have used their supplements in our herd with great success. With knowledge that the highest quality product is sourced and then mixed in a very precise state of the art mixing plant, we have full faith in the final product that we are putting out for our herd. Always looking to learn more about the quality of the raw products that are used, Peter and his team pride themselves on the ingredients that are used in the individualized licks that are made to order. The present managers of W H Carter and Co, Marty & Camilla Rogers, said that Causeway's attention to detail and personal service marks the company as an outstanding operation.
What They Say About Us
Evan and Kim Acton from Mullungera station have kept an eye on exactly how well their cattle are doing since the beginning of their association with Peter McHugh and Causeway which began in 1987. Mr Acton said, "when conducting trials for producer demonstrations on Millungera over a 3 year period which involved supplementation of our trial herd using Causeway Beef Nutrition dry lick we noticed the calving percentage was in the 75% - 80% range in the group of cows we used for the trial. We have found our cattle to do extremely well during the winter months by supplementing them with dry lick custom mixed at Causeway every year for the last 35 years. Peter McHugh has always been extremely up to date with any new ingredient for producing the very best lick possible for our cattle and has always provided the best possible advice on the type of lick for our area at Millungera on the Flinders River and associated forest country. I have found Peter to be very obliging and helpful in every way."
What They Say About Us
The second generation of Keats Family Pastoral respect the advice and commodity delivered by Causeway Beef Nutrition. Our livestock's nutritional needs are met with the support of custom product provided by Peter and the entire passionate and knowledgeable Causeway team. We thank you. Sincerely, Belinda Keats.